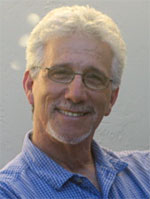 As a producer and promoter of Web sites since 1995, I have helped many national and local nonprofits, schools, media producers and distributors, as well as small businesses take full advantage of the amazing opportunities presented by the dramatic growth of the Internet.

As a former media distributor of Oscar and Emmy winning programs, I bring over 20 years experience helping media makers successfully fund, develop, market and distribute documentary, television and educational productions -- and helping national media groups improve their support services to the field.

Please visit the rest of my site to find out more or contact me to discuss how I might be of assistance to you.